PROGEDI
PROGEDI (Promoting Gender Equality, Diversity and Inclusion in the Workplace)
The European project PROGEDI (Promoting Gender Equality, Diversity and Inclusion in the Workplace) has been implemented by Generation 2.0 for Rights, Equality & Diversity, the International Rescue Committee Hellas, and the Cell of Alternative Youth Activities since January 2023 and aims to:
(a) enhance capacity building on diversity management and inclusion practices in the Human Resources Departments of selected SMEs and organisations, and, also, for public sector employees in Greece 
(b) contribute to deepening of understanding on multidimensional diversity in the workplace
(c) mobilise companies, public sector bodies and civil society organisations to become members of the Diversity Charter in Greece 
(d) strengthen national and international cooperation on diversity management among companies, civil society organisations and communities.
Generation 2.0 for Rights, Equality & Diversity, with the support of PROGEDI project partners, conducted a survey on Diversity in the workplace between May and June 2023. This survey, which included quantitative and qualitative elements (Focus Group Discussions were implemented, & an online anonymous questionnaire was administered) was open to employees of SMEs, non-profit organisations and public institutions regardless of their job position. Its purpose was to study the employees' perceptions and experiences as well as the needs of the organisations they work for regarding Diversity in the workplace. Additionally this research aimed to record the existing practices of the management and the general ability to integrate in the Greek work environment.
You may find the Report here.  
Greek and English versions are available.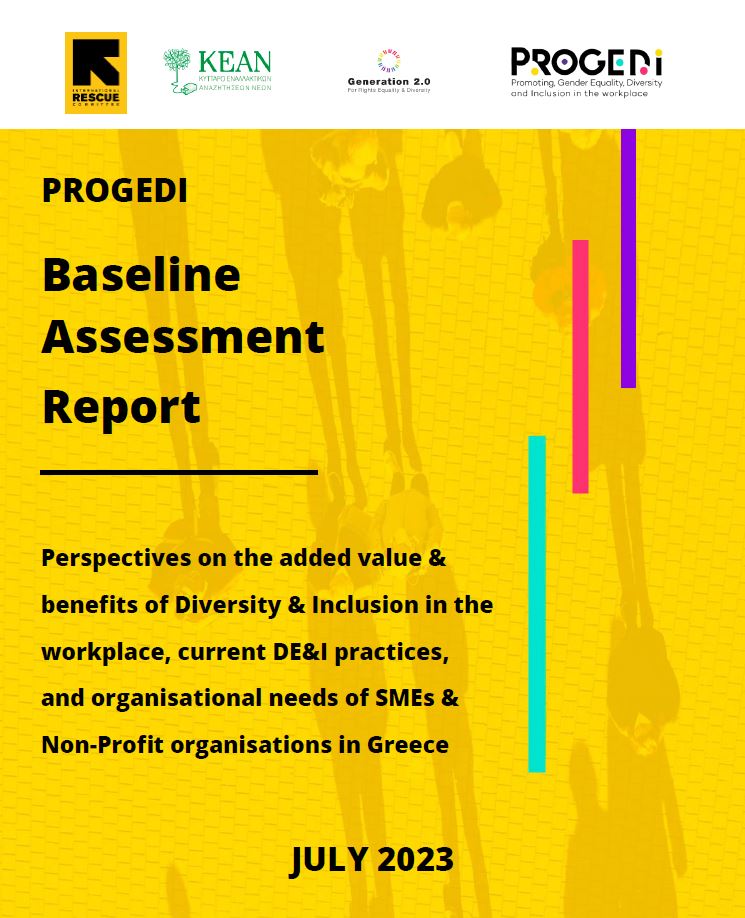 For more information about PROGEDI, you may visit the website.